Classic Tiles, Beautiful Roofs by Phil Spencer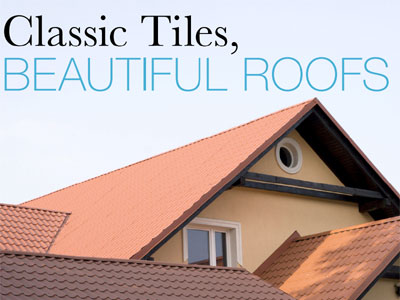 Classic Tiles, Beautiful Roofs by Phil Spencer PDF
An article by Phil Spenser published in Home Maker magazine
Article summary
One of the most important checks to make, says Phil Spencer, when buying a property, particularly an older property, is the state of the roof. If the roof needs work and shows signs of aging with slipping tiles, it's obviously important to get the roof fixed as a priority job.
Re-tiling a roof may be an expense you don't want but think of it as a once-in-a-lifetime investment, an investment that also gives you the opportunity to enhance you property and its sale value.
Further Information
If you would like to know more or are interested in a quote we would be happy to help. Phone us on 01634 471 344, email us at sales@heritagetiles.co.uk and we will be in touch as soon as possible.